The paper
https://www.cambridge.org/core/services/aop-cambridge-core/content/view/DBBC0FA6E3763B0067CAAD8F3363E527/S2633289220000083a.pdf/biovacc19_a_candidate_vaccine_for_covid19_sarscov2_developed_from_analysis_of_its_general_method_of_action_for_infectivity.pdf
Frankie has been put under the microscope because it is a candidate for the much heralded vaccine. As part of the rigorous examinations such candidates have to undergo, they have to be fully identified which includes where they came from. This phrensic examination, with stringent discipline to avoid any bias is 17 pages in length and no doubt makes complete sense to virologists. After a quick scan I found 2 references to Frankie being engineered, there maybe more if anyone wants to scrutinise more thoroughly.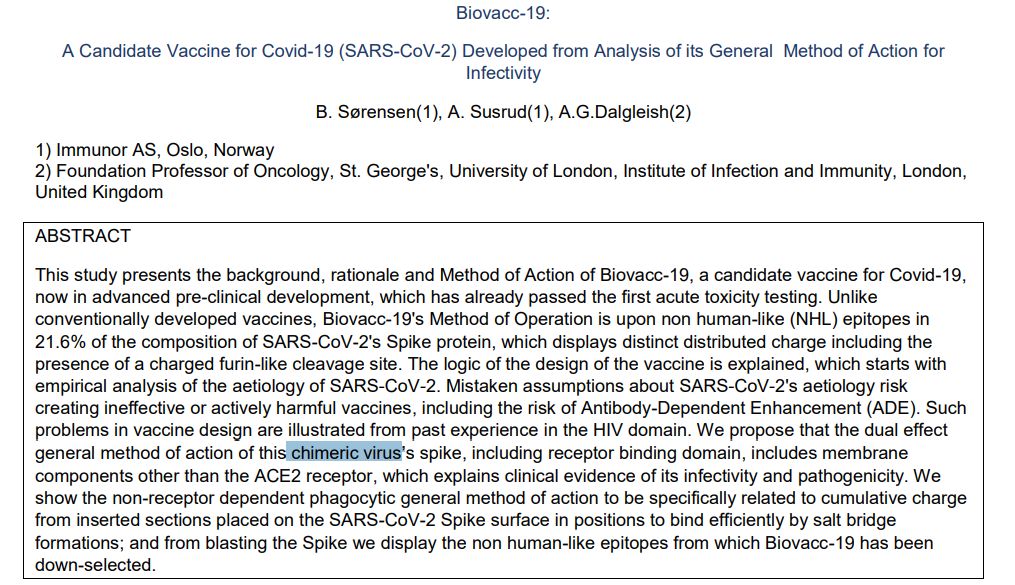 This is opening statment at the top of page 1. An abstract is a concise summary of an experiment or research project. It is the only part of the paper a potential referee sees when he is invited by the editor to review a manuscript. I have highlighted the words chimeric virus. A chimera virus is defined by the Center for Veterinary Biologics as a "new hybrid microorganism created by joining nucleic acid fragments from two or more different microorganisms in which each of at least two of the fragments contain essential genes necessary for replication.
And here is a picture of Frankie showing the alterations that have been made. This is on page 5 of the paper.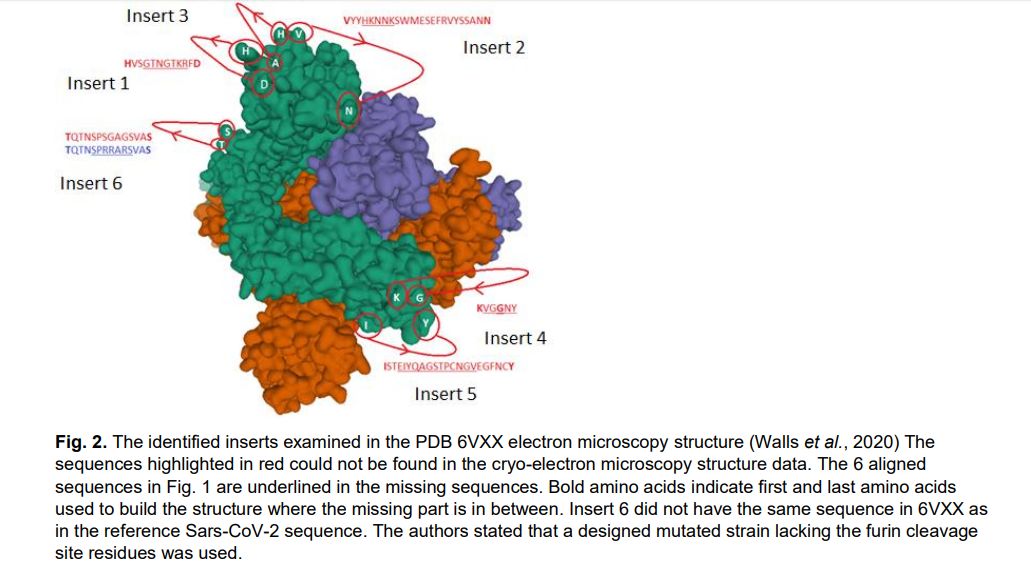 Poor Frankie. why didn't they pick on someone their own size!