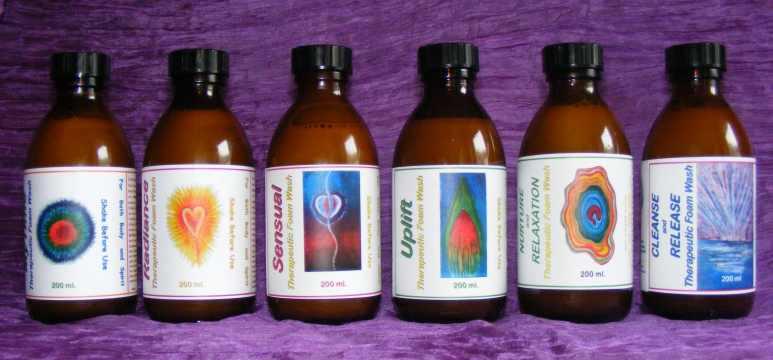 Therapeutic Foam Washes
Our range of mild and gentle therapeutic foam washes can be used as you would a normal foam bath or shower gel. Also suitable as a shampoo.
The base ingredients are:
water; organic aloe vera; alkyl ether sulphate & mea lauryl sulphate (cleans and disperses oils and derived from palm oil); amidoalkylbetaine (mild foaming agent); cold pressed jojoba oil (conditioning); wheatgerm oil; hydroxyethyl-cellulose (food grade thickener from plant fibres). The preservatives are: grapefruitseed extract & vitamin C; potassium sorbate; benzyl alcohol; phenoxyethanol; natural vit. E, A, D, B. 100% biodegradable.
Mediterranean Flower Oils
We add flower oils from our own unique Mediterranean Flower Oil repertorie and also essential oils to create the different blends.
The 200ml bottles are glass.