Yet some folk aren't sneezing because of the lingering winter colds but of the pollen in the air. It's all a bit crazy and mixed up, hayfever and winter colds at the same time. I've just returned from Bulgaria where their mad month is March. Over there I was digging out a collapsed well and we had bottles of water by our sides as the temperature was reaching 36 degrees in the sun yet two days later it was snowing and we had to down tools as the earth turned to mud and the north winds swept down from Russia, with love. They call March 'The Woman's Month' because of the extreme fluctuations that can occur in temperatures. Why on earth would they do that?
Anyway, to compliment the Immune System combination at this time of year I want to mention our Summer Spray.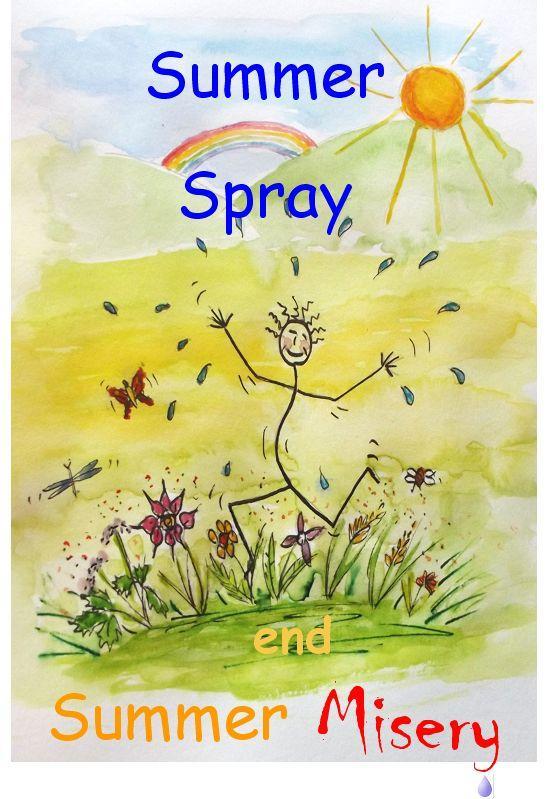 Ingredients
Crystal water, vodka (acting as a preservative 4.5% alcohol by volume) the following flower remedies Christ Thorn, Rock Rose, Bugloss, Bougainvillaea, Hibiscus, Spearmint, Morning Glory, Impatiens, Asphodel, Celandine, Passion Flower and Stinging Nettle, and the seed essences of Fumatory, Shepherd's Purse and Sour Thistle.
Spray, for external use, above the head, on the face but can be squirted in the mouth if desired.
Totally natural.
Can do no harm.
Can be used alongside any form of medicine you may be taking.
Use of often as required.
Please Note - You can not buy this product without first logging into the website.
Spring Cleaning
As I mentioned in a previous newsletter, Heidi's mum died last year. Heidi's inhertitance has subsquently come through and has been burning a big hole in her back pocket. But not for much longer, it would seem, for she is wanting to sell this house and combine it with her inheritance to buy a larger house at the other end of the village. Luckily for me the decluttering and cleaning of our well-used house, ready for viewings, occurred whilst I had 'buggered off to Bulgaria for a month, even though you said it was only for three weeks' (her words, not mine). When I returned I had to wear my sunglasses inside, such a good job she had done!