When we expand our consciousness beyond the confines of one birth, one death, one life time, and consider may life times, many births and deaths, many reincarnations, we open ourselves to new visions, a new vocabulary, new analogies, new purposes and meanings to our life. And because we have opened ourselves to our immortal souls, we can see that this life time we are trapped in is merely one pearl on a necklace of a thousand or more.
An old tradition tells of an angelic visitation whilst we are in the womb. The angel places its thumb and two fingers between our upper lip and nose and squeezes tight to create the philtrum. This is done to show we have all been touched by angels and to make us forget where we have come from. We may have forgotten our past lives but our soul remembers because it has been shaped by every life it has lived. Our soul is the foundation of our being upon which the personality is built, and of course the foundations greatly influence the whole structure.
If the soul is deeply wounded during one particular incarnation the wound can be carried through into a subsequent life and inform the whole of the incarnation. Deep wounds require deep healing.
Over the past 20 years I have been making flower remedies under moonlight, rather than by the traditional sun method. The Moon connects us to the past, our memory, going back to childhood and beyond into previous lives.
Last summer I took my set of 45 Moon Flowers along to a 10 day holistic educational camp held in Gloucestershire. In the middle of field, in tepees and geodesic domes I led workshops on Past Life Healing. The participants chose intuitively (dowsing, scanning, resonance) an appropriate remedy from the repertory. The descriptions were then read out, giving clear insights into a past life that had left a wound upon their soul. The remedies were then taken in a medative state and experiences shared with the group.
Here is one example of a woman who chose Lunar Hazel, which is for souls who in a previous life have been fatally wounded by sharp or heavy weapons. After she took the remedy she found herself clad in full armour, she was an infantry soldier on a battlefield. Her unit attacked the enemy and then fell back into the woods to regroup. They were ordered out again into action to attack a fortification. The attack was unsuccessful and she was wounded by a spear in the side and out the back. As she lay bleeding to death on the ground she was trampled over by the fighting soldiers. And for her the wound she had carried across into this life was not from the sharp weapon but the feeling of being trampled underfoot. The vision the Lunar Hazel had invoked gave her insight and understanding of why she has always felt walked all over.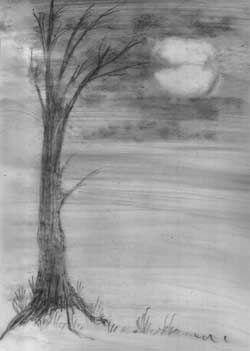 Karmic Healing Weekend Workshop
Saturday 2nd. and Sunday 3rd May 2015
This workshop combines teachings from the Ancient Wisdom, Astrology and the Moon Flowers to open your perception to your past lives and the karma that has been carried through to the present incarnation.
During the weekend the following topics will be covered:
Using the Moon Flowers as a door to access the past.
An Astrological perspective on karma
Shedding light on some of the karmic influences of your own horoscope.
Exploring some of the repertory of the Moon Flowers
Crystal meditations into the past
Exploring our own karmic pain
Philosophical chats about the soul, karma and reincarnation
The Moon Flowers will be available to freely work with over the weekend and can be purchased at our discounted student rate.
*******
I often think my life is like a jigsaw, an assortment of odd shapes that somehow, with a lot of patience, fit together to create me. Most people only know one or two of my pieces of jigsaw: the flower remedy maker, the family man and dad, the musician, the hotel worker, the astrologer, the traveller, the part time liver in Bulgaria. Sometimes it can be awkward or embarrassing when they discover different parts. Sometimes I feel I would like to be able to better integrate the different parts, make them overlap more rather than have them side by side.
I bought a house in an isolated Bulgaria village some six years ago and step by regular step, initially two, now three times a year, have been renovating, new building, living and learning the ways and sounds of this land. Last year I started to write a book about my experiences, in the well worn 'Englishman Abroad' tradition, hoping, through the text, to draw those jigsaw pieces closer together, get them to overlap a bit more.
Here is an excerpt from chapter 12 where I have driven overland to my house in a transit van with my youngest son, Reubyn, during the summer holidays.
Ivan's dad is pissing blood: over the past week Ivan has become increasingly concerned about his health as he has lost all appetite, become listless and is giving the general impression of exiting his body. We've already taken him twice to the hospital in Karnobat, waiting around for a couple of hours each time, once down to the main hospital in Borgas and now are being asked to give them another lift to the city hospital. Of course, but we are supposed to be on holiday and driving this van around is expensive and Reubyn is completely pissed off with this unfolding scenario. As they come out of the hospital, his dad shuffling along like a zombie, it's difficult to get any information out of Ivan. He shakes his head with a pained expression. A combination, I think, of no one really knowing, difficulty communicating precise technical information through our limited shared vocabulary and reticence to talk about his father's condition.
Ivan's dad is minging. He's got no self-pride. He pisses wherever he wants, he even pisses against the side of our van like a dog. He stinks. He wears the same clothes all the time and never washes or brushes his teeth. His hair is really greasy. I won't sit next to him. He keeps talking to me in Bulgarian even though he knows I don't understand him. If he came to England tramps would be disgusted by him.
This summer is long, hot and dry, just the way I like them. In the newly planted orchard of peach, plum, apricot, pear and cherry, some fifty trees in total, the water I pour onto the cracked earth around the sapling fruit trees disappears into the ground as quickly as a foundry worker downs his first pint of beer at the end of the day shift. During July and August the babies need to be watered twice a week. At least I'm here to give Ivan a break from the chore. Ivan has arranged for me to buy old bricks from an old women in the village, she has a couple of thousand stacked in her yard. The task has to be done early in the morning before it gets too hot, so we drive up to her place at six in the morning to start loading the van. Needless to say I was unable to enlist Reubyn's help for this job. The old woman is already at work sorting through the stack, pulling out broken ones and stacking them in piles of five to be lifted over her fence.   I suggest to Ivan we stay in the van, put our feet up and let this 85 year old woman load the van for us, she seems quite capable. He tells me her and her husband, now deceased, use to work 100 decacres (the equivalent of 20 football pitches) with no mechanical tools, just a donkey and a simple one furrow plough.   "Bulgarian women are gold," he tells me. By 10 o'clock it's getting too hot so I knock the brick collection on the head, we can continue early tomorrow and after all there is a holiday element to this visit.
During the day I switch the water pump on and play with the hose. I've made a swamp because I've water logged the ground. It took me three days to do it. I've made a water slide from an old tarp. There are massive flies, about five centimetres long. They come and land on me when I'm wet. They try and bite me but I keep brushing them off.   I really don't like the massive centipedes that crawl up the walls at night. I think they'll crawl over my face and it stops me getting to sleep. I don't believe it though when my dad says he gets mice crawling over his face while he's asleep.
When we arrived here in late July my field was still green. Now as we prepare to leave it has turned yellow and full of spiky seeds that mercilessly cling to my trouser legs, work themselves down my boots and through my socks until they rub against the skin, forcing me to take boots and socks off to pull the sharp seeds out of the weave. I'm drawn to making remedies from the seeds. One in particular has caught my attention, the seeds of a yellow Carline Thistle. As I harvest them I prick myself on the spikes of the plant and draw blood. I immediately think of Ivan's dad, passing blood and fading away in his bed. I decide to make a remedy from the seeds and give it to him.   Ivan wants to know what plant I have used to make the remedy. I point to the thistle. He doesn't look too impressed. Next day I call around to find his dad sitting up and starting to eat. "It could be the medicine starting to work, or maybe your remedy, Simon. Either way he's getting better."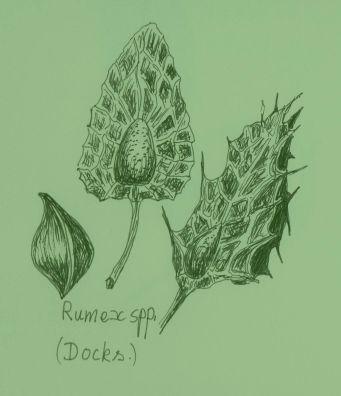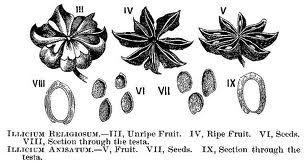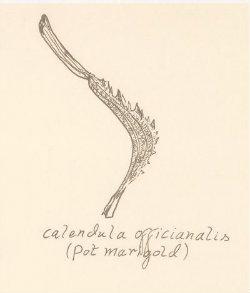 Seed Essence Workshop
Saturday 18th and Sunday 19th April 2015
Powerful new vibrational essences from nature. If you use flower remedies in professional or lay healing situations you should consider using seed essences alongside them.
This workshop will
Introduce you to the energies of seed essence
Explore the repertory of seed essences
Give instructions and demonstrations on dowsing for seed essences
Show how to combine seed essences with flower and other vibrational essences
Explore our own inner seed and the solar logos
Give information on specific uses of the essences in such cases as recuperation, growth and maturity, potential, transformation, etc.
Focus on the shell of the seed and its connection with the astrological archetype of Saturn, planet of limitations and boundaries
The Seed Essences will be available to freely work with over the weekend and can be purchased at our discounted student rate.
Both the workshops are held at our workspace in Chudleigh, Devon.
The maximum number of participants is four.
The workshop will run from 10am to 4 pm on Saturday and Sunday with vegetarian lunch and teas and coffees provided on each day. 
Great value at only £99
We can recommend a local Bed and Breakfast 10 minutes walk away
Lifts to and from bus/train stations can be arranged.