Making your own alcohol free flower remedies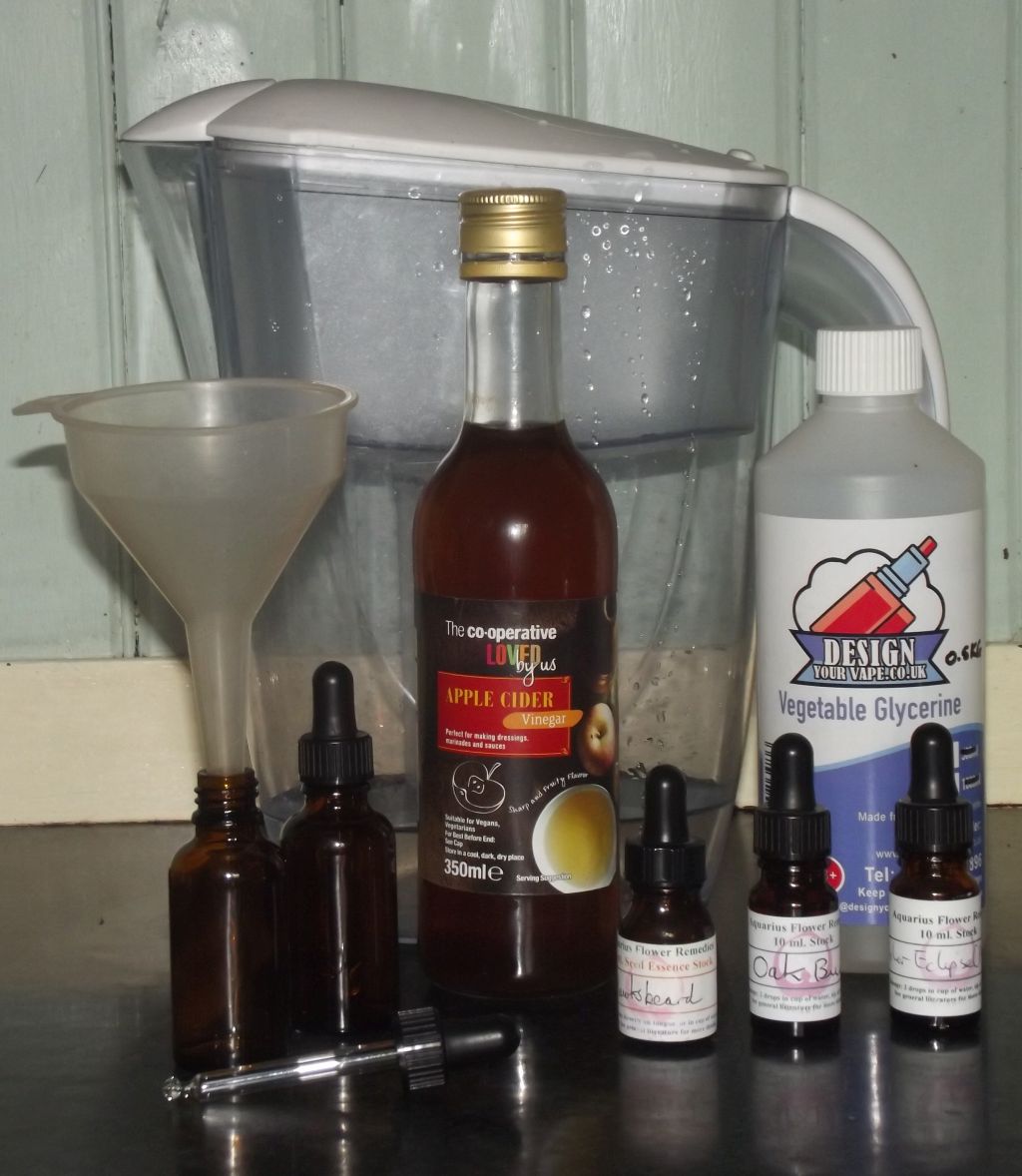 The flower remedies that you buy at the stock level of dilution (single essences) are preserved in alcohol between 18%-40%, depending on the individual makers. Aquarius Flower Remedies single essences are preserved in a mixture of brandy and water and contain 18% alcohol by volume. Brandy is by far the most common source for the alcohol because it was used by the creator of flower remedies, Dr. Bach. However, he created them to be diluted down to such levels that the alcohol is negligable.

You need the flower remedy or remedies of your choice. 10ml sizes recommended.
You need an empty 30ml dosage bottle click here - make sure you choose the correct size
Seven eighths fill the bottle with filtered or non-gaseous spring water, top up with either cider vinegar or vegetable glycerine and then add two drops of your chosen remedies from the stock bottles.
You can add up to 8 different single essences to one dosage bottle.
Label your bottle, along with the date, so everyone knows what it is.
When you have finished the bottle it can be used again by boiling in water for 5 minutes, along with the pipette.
The standard dose is 4 drops, 4 times daily. The bottle will last approximately 3 weeks. Full dosage instructions click here.
All our flower essence combinations are available alcohol free. View here.